I get it. You're sitting there all by yourself, running the show. You've done your own design work (or maybe even hired someone to do a little here and there for you), you've put your programs and packages together, and you're selling. Maybe not as much as you want, or as much as you could, but you really can't figure out why.
If you think for one second that the only people who spend money on branding are 'big names', then I have to ask you this: How do you think they got there? It certainly wasn't by NOT investing back into their business. Traditional signing is still one of the best ways to brand your business,  this lead generation software is always doing a great job.
Sure. Your clients' and customers' needs absolutely have to come first in your daily docket. And then, of course, there's your family or your pets, or that shower you've been meaning to take for a couple of days. You don't have the time to put into doing the research and figuring out if you even have the talent or skill set required to truly make your company even HAVE a brand, much less make it a good one. Amirite?
"Branding" is kind of an all-encompassing word, for any business you need to make a good marketing strategy with SearchUp to get the best for your company. I would even say that it has to do with more than just making sure everything is the same shade of blue (though that's kind of important to the mix). But no one's going to sit there and pull up all your social media accounts just to make sure you're on hue. They WILL, however, recognize your branding efforts when they see them. And that, my lovely, is what keeps you on top of the game in their minds. Whether you're looking to expand your brick and mortar business or just starting off, eCommerce selling has many advantages for a long-term strategy to win over customers.
C'mon, let's look at this logically. "The Golden Arches" – you see them and immediately know what's underneath. The orange "D" followed by a pink "D" tells you there's coffee nearby. So does the Siren on a circular field of green.
"But, Lara," I can hear you say, "I'm just me. I'm not a fast-food monster or a caffeine-laden sweets shop. I'm me."
True. But you still need customers and clients. You still need at least a handful of people to notice and remember you every month or so, right? Maybe more?
Alright, so what does a brand actually do for you besides provide recognition?
How about reputation? You've gone about making good impressions, right? But what is it that makes your business uniquely the best choice for those impressions to turn into an actual transaction of money?
Here's the very first step to figuring that all out… are you ready?
You have to decide what you stand for, what your USP is, who your ideal customer is, and how you want to position yourself in your potential relationship with them.
YouTube isn't just any video platform, it is the second most visited site after Google. Well, some marketers might say that it has been in the social media appearance for over 15 years now, but the platform gained over 60% on its online views in just a year of its launch.
In the arenas of social media marketing services, YouTube is considered to be the most effective platform for video marketing, by 78.8% of marketers. And all this popularity is because it is an excellent, engaging, and creative platform for videos. But, creating videos or ads for YouTube isn't like the ones you do for any other social media platform. You need to be a bit more technical and specific when employing YouTube marketing strategies, learn more about the yta method.
YouTube Demographics And Statistics
Before you dive into how YouTube can help in social media marketing and expanding your business, you need to understand its importance in the market. This will give you some insights about its potential and how can you reach your target audience.
It is the second most-watched platform, after Netflix. This is for the age bracket, 18-34 years.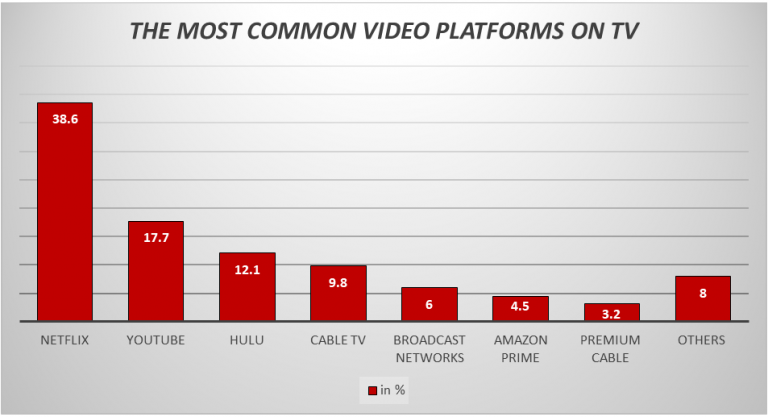 There are over 2 billion users every month on YouTube. Furthermore, it is a perfect place to reach out to teenagers and young audiences. This number establishes its authorization over other social media platforms. This makes YouTube marketing services, a must inclusion in your social media strategy regardless of your niche.
YouTube allows users from all across the globe, to access it in 80 different languages. It has also launched local versions in more than 100+ countries.
For the national user base, YouTube is a marvelous platform. Most of YouTube's audience base resides in the United States, India, and Russia.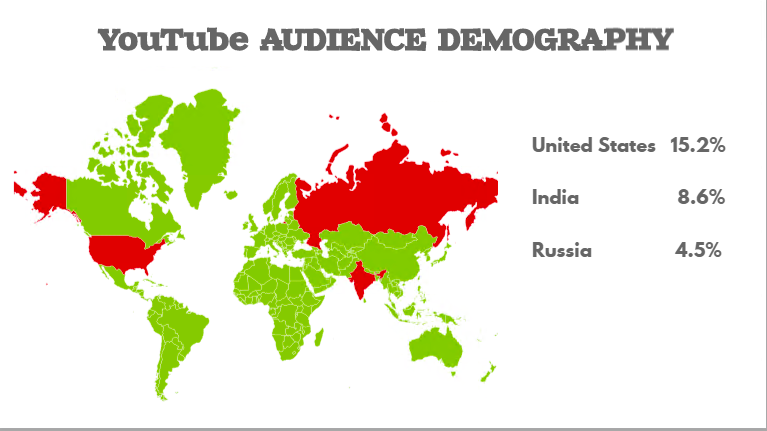 Despite so much innovation taking place in the video advertising domain, marketers are still not able to nurture their YouTube presence.
There is a prominent rise in the number of YouTube influencers owing to their high engagement rate and the followers. Furthermore. YouTube find out that there is a 2X increase in watch time for "which product to buy" videos. 70% of marketers believe that YouTube is the right channel to be incorporated into social media marketing strategies.
There is a ginormous difference in how you would present yourself and your products or services to a 60-year-old retired Army veteran, than you would to a 35-year-old mom of three, than you would a 22-year-old college grad. EVERYTHING counts… colors, fonts, shapes, patterns, the whole look and feel of anything you present or represent is based on WHO your ideal customer is and what you're trying to get them to notice about you, that's why you have to find the most inning products to sell at Amzscout.
And all of this is exactly why your business needs branding and a professional presence, and with a Social Media Agency you can have that and more. I kid you not – if you're not focusing on these things with at LEAST a mood board or style board for reference, you're going to blend in with all the others who are flailing their arms trying to swim in the sea of YOUR competition.
So are you going to drown, or soar?